Wie tegenwoordig denkt aan een goede gitaarband, komt al snel uit bij Earthless. Deze band speelt met de bravoure en kunde van Led Zeppelin in zijn hoogtijdagen. Een goede reden om te checken bij gitarist Isaiah Mitchell wat zijn vijf favoriete gitaren zijn.
 Fender Stratocaster: my all time favorite guitar. To me strats are the most versatile sounding guitar out there. With the 3 pickups and 5 way pickup selector the spectrum of sound is pretty much infinite. I've found the synchronized tremolo system, when dialed in, is the friendliest of all the tremolos…… from beautiful surf-like vibratos to dive bombs…… all the while staying more or less in tune. And the early 50's style V neck profile fits my hand better than any other design.'
 Fender No Caster/Telecaster: Such a basic design. Leo got it right the first time. A simple workhorse that blows pretty much every other guitar out of the water. Simple 2 pickup, 3 way selector and a single volume and tone control design. Can cut through ice and rumble the earth.' 
 Gibson 1954 Les Paul Gold Top with P90's: seeing pictures of Freddy King, Guitar Slim and Alan "Blind Owl" Wilson holding/playing 50's Les Paul Gold tops has created the infinite desire to possess one of these guitars. I'd need to take out a loan to afford one. P90's are probably my favorite pickup. Warm and punchy mid range that feels like home from the first chord. These guitars are nice light and for me that marries perfectly with the P90's. I love the baseball bat necks on these guitars. They're my next favorite profile after the V shape. And the beautiful royal gold top……making everything you play sound better than any other guitar will. A perfect instrument. '
 Early 1900's Washburn Parlor Guitar: My favorite acoustic guitars are the Parlor style and my favorite of these are the early 1900's made by George Washburn. A big part of my love of these guitars are the hard V profile necks. I can't get enough of this style neck. The smaller guitar body fits my playing well. They may be smaller than the average guitar but I've heard many that project more volume and bottom end than a jumbo or dreadnaught style acoustic guitar. I have an affinity with these guitars. Pound for pound Martin is still the King of acoustics, but Washburn is the silent and humble competitor.' 

'1929-1931 National Trilolian: these guitars have so much music in them. They pull out the music inside of you that no other guitar can. This guitar sound was made known to me by some of he greatest guitar players of all time from the American South. In the hands of Son House, Bukka White, Blind Boy Fuller and Tampa Red the National guitars(triolian, duolian, Tricones etc)Metal bodies met with metal strings and a metal slide and created new channels for the musical river to flow. And I will forever thank these players that brought this guitar to my attention, for they will forever have me swimming upstream in the channels they created.'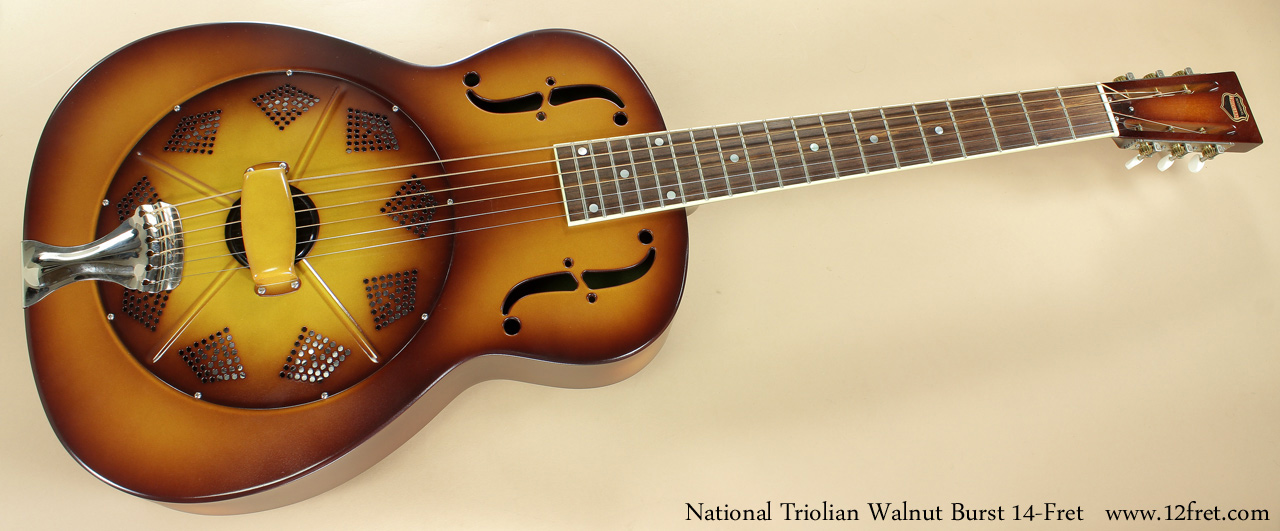 Op zaterdag 4 mei speelt Earthless op het Sonic Whip Festival te Nijmegen. Deze show maakt deel uit van hun Europese tournee.